UNIVERSITY OF PORTLAND PILOTS COACHING STAFF
MEET HEAD COACH GEOFF LOOMIS
2016 Baseball Coaching Staff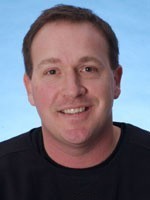 Geoff Loomis
Head Coach
Geoff Loomis was named head coach of the University of Portland baseball program in June of 20015. Loomis, a member of the UP Athletic Hall of Fame and one of the most decorated players in the history of the Pilot baseball program, spent the previous 13 seasons as the head coach at Pacific Lutheran University where he compiled an impressive 327-197-2 (.624) record.

Loomis led the Pacific Lutheran baseball program to new heights during his tenure, including the first two NCAA Baseball Championship appearances in school history and first Conference championships in 53 years. Loomis led the Lutes to 11 winning seasons in 13 years, including NCAA Regional appearances in 2007 and 2015 and Northwest Conference Championships in 2007 and 2009. His 2007 squad finished 35-9 overall, shattering the school's previous record for wins in a season (26). Loomis would eclipse the 30-win mark three more times with 31 in 2009, 30 in 2010 and 32 in 2015.

In addition to coaching at Pacific Lutheran, Loomis served as head coach of the Aloha Knights for five summer seasons in the Pacific International League and led the team to the 2004 National Baseball Congress World Series title. Loomis, who compiled a 174-101 (.633) record in five seasons as head coach of the Knights, was named National Manager of the Year by the National Baseball Congress after the 2004 season. He coached the team to consecutive Pacific International League division titles, including a club record 54-14 mark in 2001.

Loomis also served as an assistant coach at George Fox University for five seasons (1996-00) and helped lead the Bruins to a 142-61 (.700) record with three Northwest Conference Championships.

Loomis had a Hall of Fame career as a player for the Pilots from 1990-92 and still holds the school's career record for batting average (.372). He earned Pacific-10 North Division Player of the Year honors in 1992 and All-Pac-10 North recognition in 1991 and 1992. His 80 base hits and 22 doubles in 1992 still stand as school single-season records, while his 79 hits in 1991 is second best all-time. Loomis also owns the school record for single-game runs batted in with nine against Portland State in 1991. Portland's 1991 squad was the last Pilot team to earn an NCAA Regional appearance and finished with 31 wins.

Loomis was selected in the 1992 Major League Baseball free draft by Oakland and played in the Athletics' minor league system from 1992-93. He earned Oakland's minor league affiliate Player of the Year award in 1993.

Following his playing career, Loomis returned to the University of Portland where he earned his bachelor's degree in business administration in 1994. He earned a Master's degree in teaching from Pacific University (Ore.) in 1997, and was a business teacher at David Douglas High School in Portland, Ore., prior to accepting the head coaching position at Pacific Lutheran.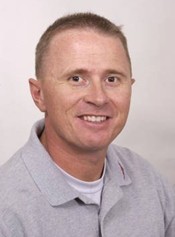 Gregg Swenson
Assistant Coach
Email: swensong@up.edu
Gregg Swenson, who came to The Bluff with 25 years of coaching experience, was hired to his current position in July of 2015. Swenson spent the previous 10 seasons as an assistant coach/pitching coach at Washington State, where he helped mentor 11 hurlers who went on to pitch at the professional level.

Swenson was on the Cougar staff which helped lead Washington State to back-to-back NCAA postseason appearances in 2009 and 2010. The 2009 postseason appearance was the Cougars' first since 1990.

"Coach Swenson has a wealth of experience to draw from and he's respected for getting the most out of his pitching staffs," said Portland head coach Geoff Loomis. "Our program will benefit from his many years recruiting in the Northwest and I think we'll see an immediate impact in that area. These are exciting times as we enter a new era of Pilots baseball."

"Being a native of the Pacific Northwest I've always admired the University of Portland," said Swenson, who originally hails from Olympia, Wash. "To have the opportunity to join coach Loomis is exciting and I'm honored to be a part of the vision that he has for the program. We think we can build a consistent winner and we're confident that we can put together a product that the university can be proud of, both on and off the field."

Swenson's primary responsibilities at Washington State include the development and growth of the Cougar pitching staff, as well as recruiting and practice organization. Swenson's pitching staffs twice set the school record for strikeouts in a season, which includes 453 K's recorded in 2009. The individual single-season saves record was also notched under Swenson, and the Cougars claimed a staff ERA of 4.14 in 2013, which was the program's lowest since 1988. 15 Cougars were named to the All-Pac-12 First Team during his time in Pullman, while four players were named Freshman All-Americans.

Swenson was also involved with every aspect of a program during his career, including academics. Under his watch, Washington State produced four Pac-12 Conference Scholar-Athletes of the Year, 42 league all-academic selections, and a Rhodes Scholar nominee. Additionally, the highest team GPA's in program history were recorded during the past 10 seasons.

Previously Swenson spent four years (2001-05) as an assistant coach at Washington. With the Huskies, Swenson helped produce 11 All-Pac-10 players and he saw several of his players drafted by MLB teams. The Huskies also reached three-straight NCAA Playoffs (2002-04) for the first time in school history.

Before joining the Huskies, Swenson served as the head coach at Tacoma Community College, where he also played two seasons (1990-91). He spent five seasons as the Titans' head coach after joining the staff as the pitching coach in 1996. He led the Titans to the NWAACC Tournament during three (1997, 2000, 2001) of his five seasons at Tacoma and he was named the NWAACC Western Division Coach of the Year in both 1997 and 2000. Prior to Swenson's arrival, TCC had not been to the tournament since 1988 and he was the first coach to guide the Titans to three tournament appearances.

Swenson earned a degree in physical education/exercise science and physiology/sports psychology from Western Washington University in 1994. In 1997, he completed his master's degree in teaching from City University. He began his coaching career as the pitching coach at Sehome High School in Bellingham, Wash., in 1992.

Swenson and his wife Diane have a daughter, Megan, and a son, Jacob.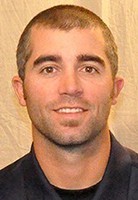 Jake Valentine
Assistant Coach
Phone: 943-7732
Email: valentin@up.edu
Jake Valentine, who is originally from Vancouver, Wash., was hired to the University of Portland baseball staff as assistant coach in August of 2015. Valentine spent the previous year on the Santa Clara bench as an assistant coach.

"Jake's background in the WCC and extensive recruiting network in California, Arizona, and Colorado make him an exciting hire for us," Loomis said. "When you meet Jake you quickly recognize his passion for coaching and knowledge for the game. We're excited he's a Pilot."

"I feel extremely fortunate to be given the opportunity from Coach Loomis to join the University of Portland baseball staff," said Valentine. "Growing up right across the river in Vancouver, I have always held the University of Portland in high regard. I look forward to working with an amazing group of players and believe we can create an environment of winning in all aspects of University life. The University of Portland should be commended on the efforts they have made thus far to help grow the culture of athletics. The future of the program is bright and I feel blessed to be able to be a part of it."

With the Broncos in 2014, Valentine was the infield coordinator, first base coach and the assistant hitting coach. He helped develop standout Jose Vizcaino, Jr., who claimed his second straight First Team All-WCC honor. Vizcaino, Jr., was also named the College Sports Madness WCC Field Player of the Year and he was selected in the seventh round of the MLB Draft by the San Francisco Giants.

Prior to his stint at Santa Clara, Valentine spent two seasons (2012-14) as an assistant coach at UC Riverside. Valentine worked with outfielders and hitters during his first year and hitters during his second year with the Highlanders. He served as the team's first base coach both seasons. In addition to helping eight players get drafted, he helped UCR double its win total in his second season and the Highlanders led the Big West offensively in 2014.

Previously, Valentine coached at Stephen F. Austin State for two seasons (2010-12). The Lumberjacks posted a 63-56 overall record (36-30 in conference), won a school record 37 games in 2011 and made it to the Southland Conference Tournament twice. Valentine was the infield coordinator at SFA, the base running coach and the assistant hitting coach, and the team set program records in stolen bases (101, 2011), hits (647, 2011) and fielding percentage (.964, 2012). Bryson Myles set the 'Jacks single-season stolen base record with 53 in 2011, and Valentine helped develop Hunter Dozier, who was selected with the No. 8 overall pick by the Kansas City Royals in the 2013 MLB Draft.

Valentine earned a communications degree from Hawai'i Pacific University after spending two years playing for the Warriors. A team captain, Valentine set single-season marks in runs scored (58, 2008) and walks (52, 2008) and he helped the team claim at least 30 wins both years. Valentine began his college career playing at Tacoma Community College in Tacoma, Wash.

Valentine attended Skyview High School in Vancouver and he also began his coaching career with the Storm. He and his wife Andree have a yellow lab named Murphy.